Half Marathon Training Plans
The training plans on this site are all free and have taken years to put together and present on the site. I don't want fancy subscriptions, but if you have found the plans useful then consider a small donation to help keep the site up and running.
Coffee Donation
Sign up here for the regular runningfastr newsletter.
About this site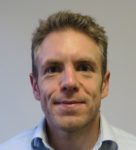 Hi, welcome to the site. I hope that this site provides a useful resource for my fellow runners in need of training plans geared towards a target time or new PB rather than just generic ability levels.
I'm a keen amateur runner and qualified athletics coaching assistant and these plans helped me take my 5k time down from 24 mins to 16 mins, my 10k down from 42 mins to 32 minutes and my half marathon time from nowhere to 1:12.
I also love cats and popcorn.